Utah's Best School Band and Orchestra Rental Program

Band and orchestra instrument rentals are a great way to get started playing an instrument.
With affordable monthly rates starting at $21.99/month (OAC), you can try before you buy.
with FREE SCHOOL DELIVERY to schools along the Wasatch Front
Save Time on your in-store rental by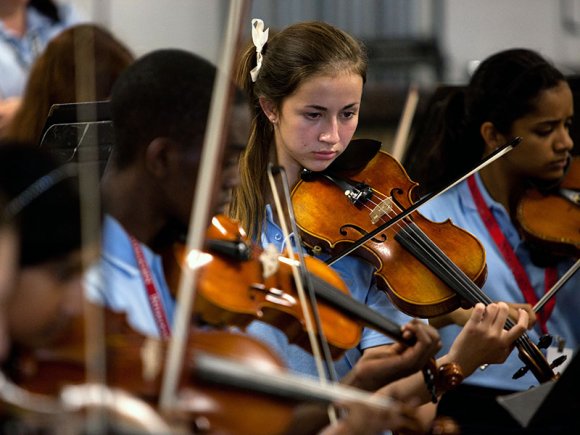 Renting an instrument has never been easier.
Choose your instrument, books and accessories online
Complete the rental agreement
Choose In-Store and location for the shipping option (we can also ship the instrument to you.)
Go to the closest Riverton Music with your Order Number
Make sure you have a Valid Photo ID (drivers permit cards are not accepted) and Proof of Current Address with you.
Pick-up your Instrument and Accessories
You're Done!!!
It Makes Sense To Rent!
Band & Orchestra instrument rentals are an inexpensive and practical way to try a band instrument without obligation or a purchase investment. Our 90 day exchange policy allows you to exchange your original instrument choice for a different instrument, so you can make the perfect choice for your budding musician.
Band and Orchestra Instrument Rental Plans and Rates
Please contact any Riverton Music store for more information on all band instrument rentals rates and details on all instrument rentals.
No interest/No Fee Rent to Own
100% of rent applies to purchase (OAC)
No minimum rental period required
Low monthly rates
No obligation to buy
Free shipping to schools in Salt Lake, Davis and Weber Counties, school rental nights and in-store pickup
Discounted instrument purchases available
Most comprehensive Rental Protection Plan (optional on all instruments) starting at $5.99 per month.
90 Day instrument Exchanges
Size upgrades for orchestra instruments while renting.
Upgrade options to Intermediate and Professional Instruments available (see store associates for details).